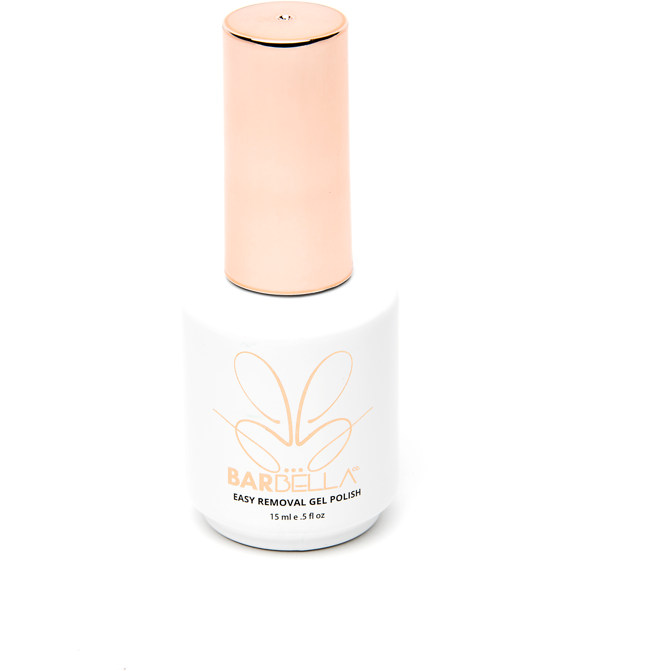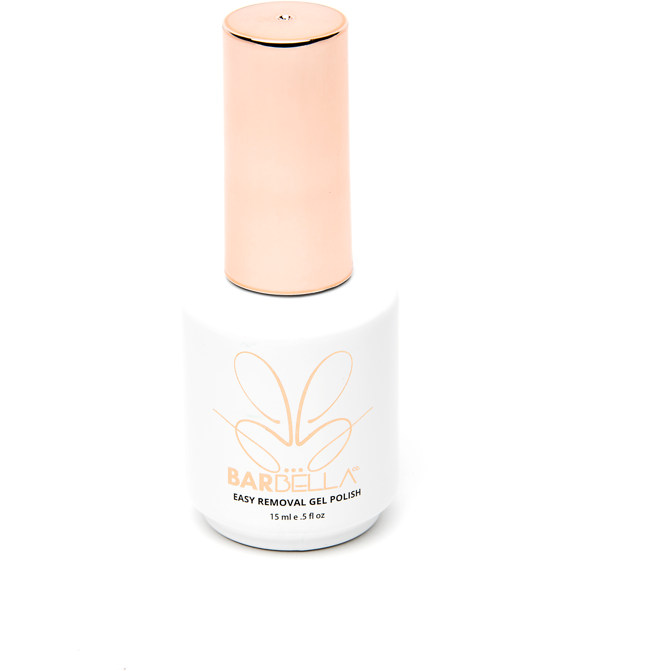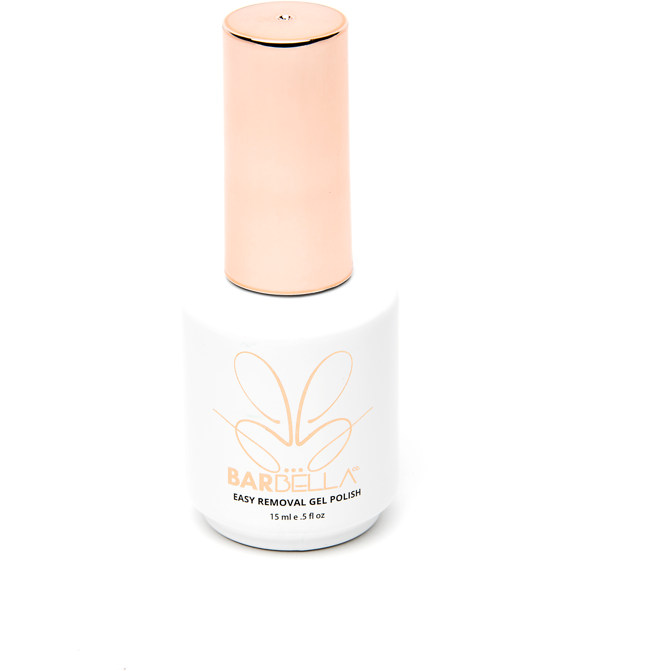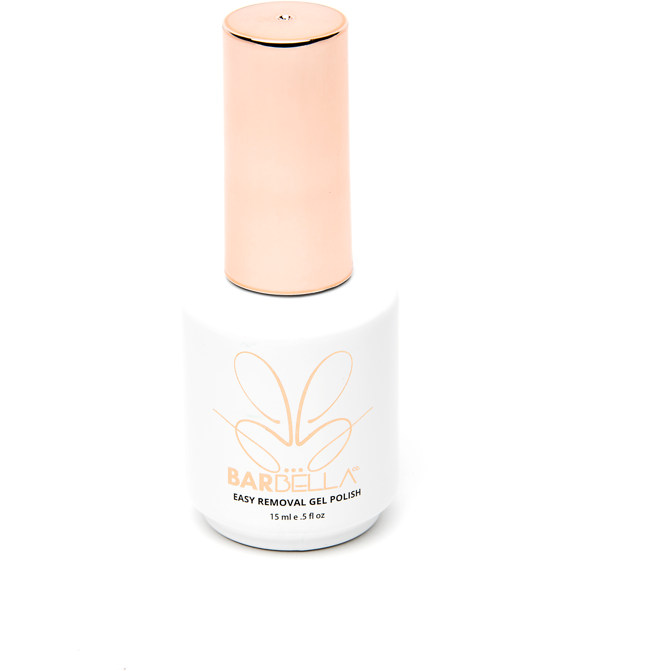 Gel Base Coat
If you're after health, vitality, and an air of pure opulence, our luxurious, vegan-based Base Coat will take your nails from salon-fresh to runway sexy in no time!

Create a secure bond between the nail plate and gel polish while not damaging your nails. Go from boring to gorgeous in seconds with the Durable Base Coat from Barbella Co. This glossy liquid will enhance the vibrancy of your natural nails while giving your nails the perfect combination of durability and natural appearance. It's what you've been searching for!
Safe to use: The Base Coat is the friendliest base coat for your nails! With a powerful blend of plant-based ingredients, our Durable Base Coat softly nurtures and retains your nails' health while protecting them from breakage.

Premium quality: Give your nails a boost of strength, moisture, and beauty with our luxurious, Durable Base Coat. Get rid of the flimsy topcoat that only makes things worse, and discover our long-lasting, affordable, Durable Base Coat that will surely bring you praise!

Long-lasting result: Not only will your base coat keep your nails from cracking and peeling, but it'll also let you pick any nail polish you want without worrying about screwing up the color. Keeping your nails clean and shining for weeks on end is a breeze with this unique product!

A great gift: Why not reward your favorite girl with something she will cherish forever? No matter what nail polish color she chooses or from which brand, she will have beautiful, chip- and crack-free nails. Give her the gift of lasting impressions!

Healthy nails start with a durable base coat. And with our amazing product, you will not only get a flawless barrier for your nail color, but you'll also get to enjoy healthy, lustrous nails.

Say goodbye to the manicure table and hello to healthy nails with our nail base coat. It protects them against moisture loss, so you can wake up with perfectly polished, natural nails every day. Don't wait; get yours today!

Apply basecoat on nails, be sure nail surface is clear from oils. Cure quickly in less than 1 minute under LED and 2 minutes under UV. Just cure and go! When you're ready for a new nail look simply soak off and viola, healthy natural nails.
1. Is BarBella Co. cruelty free and vegan?
Yes, our top priority is quality products! Apart of this is ensuring our products are not tested on animals. Our products are actually vegan friendly.
2. How many sets can I expect with 2oz of the Perfect Pour Acrylic Powders?
You can expect to get about 30-40 sets out of a 2oz container depending on shape, length, and how much of the product is being used.
3. Are all products MMA free?
We pride ourselves in quality and safe products. MMA is a BIG no no in which none of our products contains.
4. What payment methods do you accept?
Currently BarBella Co, accepts Paypal, Visa, Mastercard, American Express, and Discover Card.
5. How long will it take to receive my order?
We know you can't wait to receive your products. Processing takes 1-2 business days and shipping takes 2-3 days on all standard orders. Want to push a rush on your order? Processing for expedited orders will take 1 business days and shipping will be 1-2 business days. Due to a craze over some our most popular products processing and shipping times could be longer. 
6. Will I receive a tracking number to track my goodies?
Yes, all orders will receive a tracking number once order is processed and shipped. You can also track your existing order here. 
7. I realized I ordered the wrong product or I need to cancel what do I do?
E-mail us at info@barbellaco.com or complete product return form.
8. What is your return policy? 
See full policy here
Customer service and delivering quality products is a top priority for BarBella Co. Sometimes things happen during transit. If for any reason you receive a product damaged during shipping, immediately take a picture, complete the product return form, and contact us within 30 days of delivery. Another top priority for our Bella Beauties is safety and cleanliness. Because of this we are not able to accept opened items outside of original packaging. 
If for any reason you receive the wrong quantity, merchandise, item ordered, immediately take a picture, complete the product return form, and contact us within 30 days of delivery. Only unopened items can be exchanged or returned. Customers will be responsible for the return shipping cost. For any reason shipping and handling charges are nonrefundable. 
NOTE: For any return or exchange please be sure to include Order # in return communication. Once returned items have been confirmed and inspected, we will immediately exchange the products or refund the payment to your account or original method of payment. An e-mail will be sent confirming the status of your return or exchange. All returns are subject to a Return Processing Fee of $10.95 USD.