Why You Should Try Vegan Nail Products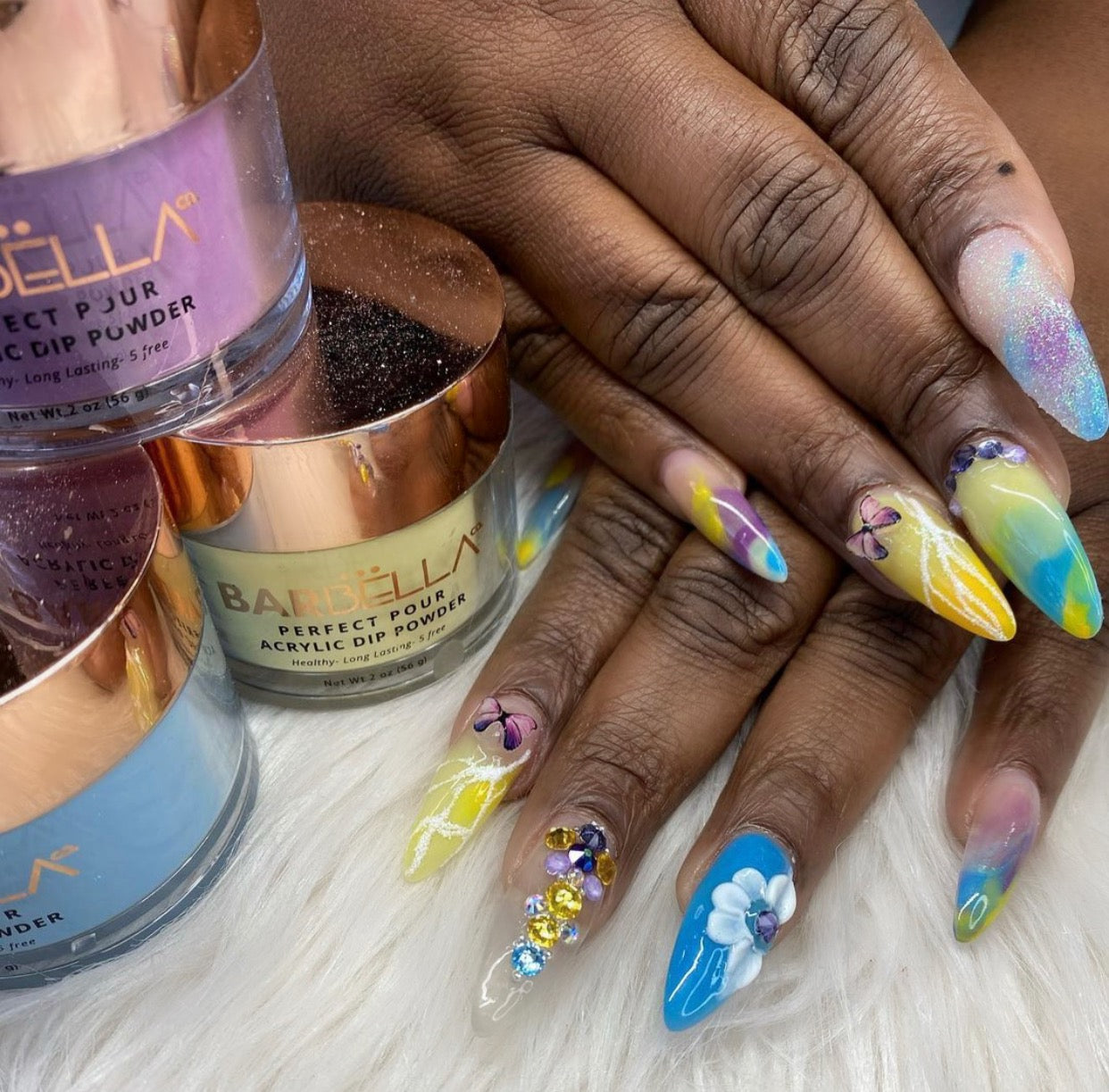 Vegan products are taking over the beauty industry. In recent years, people have begun to learn about all the toxic ingredients that have been put into skincare, makeup, etc. More and more clean/vegan alternatives are being developed but have you ever really stopped to think about your nails? Yes, there are vegan nail products out there too! 
If you look at the label of most nail polishes, you'll see chemicals listed, such as butyl acetate, heptane, and dimethyl adipate. Yes, some of these are completely harmless but some are not. The so-called "toxic trio" of nail polish consists of dibutyl phthalate (a plasticizer), toluene (to evenly suspend color), and formaldehyde (a known carcinogen that is used as a hardening agent). The toxicity of these substances is often debated, but there is significant evidence to think twice about if it is worth using products that contain them. 
When a nail polish (or any other beauty product) is cruelty-free, it means the company has not tested (or paid a third party to test) its products or ingredients on animals. Unfortunately, most nail polishes still include animal-derived and/or toxic ingredients. Some of them are used as a colorant, others are supposed to strengthen your nails, but in reality, they can be replaced with vegan ingredients without compromising on the quality of the nail polish. One can still receive a vibrant and quality manicure with vegan nail brands. 
Beyond ethical concerns, there are many benefits to opting for a vegan nail brand. By using vegan nail products, you can avoid harmful health effects and stay healthy even while painting your nails. It is a great step to take if you're looking to improve your health and wellness. Many vegan nail polishes also have vitamins and minerals that can help your nails become stronger in the future and also protect from daily wear and tear. 
Barbella Co. was created and founded by Portia Mathis. This vegan nail brand was born due to toxic chemicals being present in nail products which can lead to different skin ailments, health conditions and damaged nails. How can you have proper nail care and the nail products being used contain toxic chemicals? This brand primarily focuses on the creation of innovative and safe nail products, which provides & creates a lasting nail experience. 
If you are interested in trying vegan nail products, Barbella Co. has "Easy Removal Gel Polish" and "Perfect Pour Dip Powders" in various, vibrate colors. You can find them online by clicking this link: https://barbellaco.com